Today, we will talk about two of the most commonly used music streaming services available. Nowadays, there are a lot of choices to consider for a music lover. Apple Music, Spotify premium, amazon music, google play music youtube music, pandora premium… With all of these music streaming services, it became hard to decide which one to use. Luckily, we have prepared a comparison for undecisive users all around the world! Let us dive into the topic and compare pandora and Spotify premium from different points.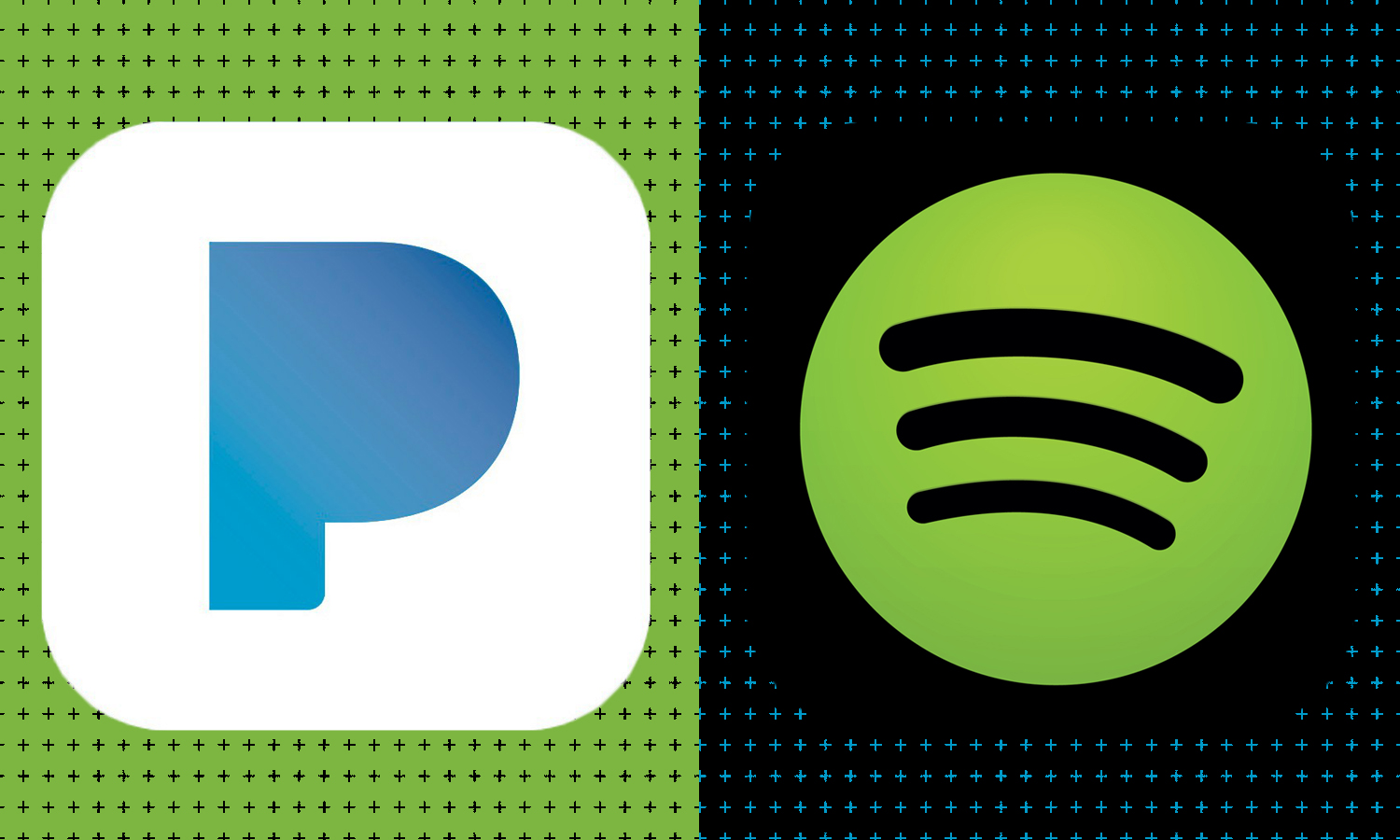 What is Pandora?
Pandora is a popular music streaming service and software that you may use to listen to music on your phone, tablet, computer, smart TV, smart speakers, vehicle audio system, Blu-ray player, or gaming console. Pandora lets you build custom radio stations based on your favorite artists or songs. Pandora automatically collects and plays music with comparable attributes once you pick a seed song or artist. Pandora, a Sirius/XM Holdings subsidiary, calls these characteristics "music genomes." They could contain adjectives like folksy, female vocal, powerful percussion, or other identifiable characteristics that assist orient a piece of music to others similar to it. There is also pandora premium with extra specifications.
What is Spotify?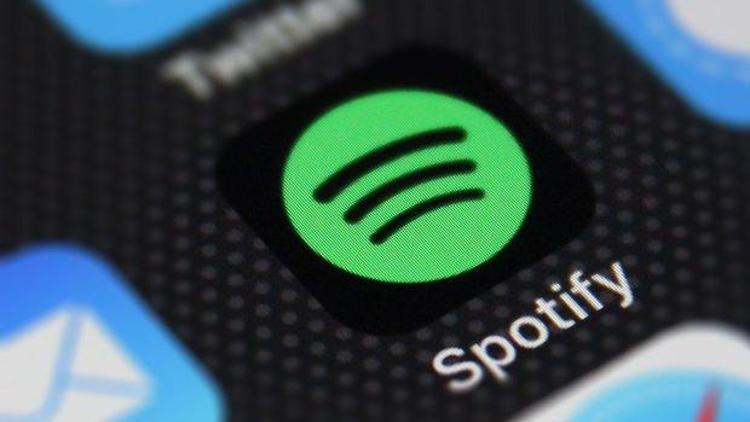 Spotify is a music streaming service that allows you to listen to music online. It provides you immediate access to its extensive online library of music and podcasts, letting you listen to whatever material you want, whenever you want. It's legal and simple to use. Millions of songs from a wide range of genres and performers are available, including obscure indie rock, top 40 pop, movie soundtracks, and classical music. It also includes curated playlists and internet radio stations, as well as a sophisticated algorithm for recommending songs based on your listening history. Podcasts are just as abundant, so there's something for everyone, whether you enjoy real crime stories or tech debates. In reality, the business has purchased podcasting networks Gimlet Media and Parcast and is significantly investing in podcast content. It even spent more than $100 million on a multi-year contract with the Joe Rogan Experience. The best part is that Spotify is entirely free. There is a Premium membership plan available, however, you may also use the platform for free in an ad-supported model.
Comparison: Pandora Premium vs. Spotify Premium
1-Price of the application
While Spotify free offers more freebies, Pandora's $5 per month tier is a fantastic choice for those who want to listen to high-quality music without ads but don't want to spend the whole $10 per month. Families of up to six individuals may join up for both services for $15 per month and get a family plan, with students and military veterans receiving significant half-price reductions. Spotify and Pandora Premium run regular deals for three months of access for less than $1, giving you plenty of opportunities to explore everything they have to offer. In addition, you'll notice offers on gadgets and other firms all the time, such as the six months of free Spotify that AT&T subscribers enjoy. Pandora does not offer nearly as much in this area, although there are still excellent deals to be had on occasion. Because it isn't much different from the music streaming price plan that everyone else appears to follow, this should be a wash. If you want Spotify to be ad-free, you'll have to pay at least $10 a month, so Pandora comes out on top.
Spotify Kids is included in Spotify's Premium Family subscription. This has a lot of kid-friendly audio content that kids may listen to and enjoy. Hulu and SHOWTIME are also included in Spotify's Premium Student package. It's a good bargain because you get three distinct streaming services at a low fee. Pandora, on the other hand, does not provide any of these features in its membership levels. Both platforms include extra subscription levels for those who are on a tight budget. Spotify's Premium Duo feature allows two individuals to share a single account and manage two distinct Premium accounts.
With two reduced options, Pandora offers a little more freedom. Pandora Plus provides a restricted set of Premium services at a lower cost. Pandora Military also provides discounts to members of the US military from any branch. Pandora Plus is a mid-tier package that functions as a cheaper alternative to Pandora Premium. It has ad-supported on-demand playback, limited offline listening (up to three stations), limited track replays, and no playlist creation. Pandora Premium, on the other hand, includes ad-free access to all features as well as unlimited track skips, offline listening, and the ability to create and share playlists.
Winner: Spotify
2-Social Connection
Spotify's social features, particularly the opportunity for users to create collaborative playlists with friends, are among its finest features. This implies that anybody who has access to the playlist's link may add or remove music from it. You can also locate and follow your friends, go through their listening history and playlists, and watch their current listening activity on the desktop app. It's worth noting that if you find these features intrusive, you can turn them off. Pandora offers social elements as well. You can follow your friends on Pandora and look at their Stations and favorite songs, but you won't be able to see their active listening history or create collaborative playlists. You can connect Facebook to Spotify and Pandora to make it simpler to discover pals. Spotify also offers links with Tinder and Instagram, making it simple to share your musical preferences with potential suitors and followers.
Winner: Spotify
3-Sharing Songs
Both platforms offer excellent networking and sharing capabilities. Spotify makes it simple to share a piece of music, and the service encourages users to do so. With only one click, you may post a piece of music to your Facebook page (linking your Spotify account to Facebook is required). You may now share music that you're listening to on Instagram's stories, which is rising in popularity and attracting more attention. Of course, there are numerous extensions that make using Spotify even more enjoyable, but always check to see if the extension or app is Spotify-approved! If you want to rapidly add a cool song to your playlist, simply ask your buddy to show you a specific bar-code that each music contains, take a photo, and the song will appear on your phone! We can discover social sharing capabilities on Pandora, but they aren't as well developed as they are on Spotify. Pandora is primarily built on hyperlinks. Each song has its own unique URL that you may copy and paste anywhere you like. It's simple and it works, thus there's probably no need for any further features.
Winner: Spotify
4-Sound Quality
On the web player, desktop app, and mobile app, Spotify Premium comes with five different audio quality options that you may manually toggle. Pandora Premium, on the other hand, offers three levels of audio quality. The High setting changes depending on the platform. The highest audio quality for the online player and desktop software is 128 kbps, while the mobile app may go up to 192 kbps. These, like Spotify, may be modified manually in the app's settings, which is beneficial for people who wish to economize on mobile data. Spotify's maximum audio option of 320 kbps consumes around 150 MB per hour, whereas Pandora's 192 kbps consumes around 60-65 MB per hour. Spotify is quick to preload music for seamless listening, even at its maximum level, with an internet connection speed of 78 Mbps. Pandora Plus, on the other hand, takes a long time to buffer — around 2-3 seconds to be exact. It's unclear whether this is a problem with the app or with Pandora's servers. Continuous buffering, it goes without saying, can impair your listening experience, so keep that in mind. When it comes to sound quality, Pandora's 192 kbps performs a good job. Spotify's 320 kbps, on the other hand, provides somewhat greater clarity and depth of sound, which you'll definitely notice more if you have high-end audio equipment. With quicker music buffering and better audio quality, Spotify comes out on top. It's important to remember, though, that the quality of your audio depends on the equipment you're using. A casual or passive listener will not be able to tell the difference between Pandora's 192 kbps and Spotify's 320 kbps.
Winner: Spotify
5-Free versus Paid Version
Both sites provide free, also limited, access to streaming music, with commercial interruptions now and again. The advertisements aren't too intrusive, and the free options are a wonderful opportunity to try out these services before investing in the premium membership, but these services are vastly different. With a free Pandora account, users may only use the radio feature: choose a song (or an artist, or an album, or any combination) and Pandora will create a station for you. To instruct Pandora to play similar music in the future, press the "thumbs up" button, and to make sure you never hear that song (or songs like it) again, use the "thumbs down" button. Furthermore, unlike users of Pandora Plus or Pandora Premium, free users have access to a lower-quality audio stream (limited to 64k AAC+ at most) and do not have the option of installing a desktop client. Users on mobile and the web enjoy identical features, such as the same number of skipped songs, accessible stations, and the occasional advertising. The free Spotify experience is considerably more robust for users. The advertisements are still there, as is the loss of audio quality, but with a free Spotify membership, you may listen to music on-demand on your computer or mobile device (mobile users are limited to on-demand listening from 15 playlists that Spotify generates based on their taste every 24 hours). You may also test each service's ad-free version for free. Pandora's $10 per month Pandora Premium subscription (which includes ad-free radio and on-demand streaming) comes with a 60-day free trial, while its $5 per month Pandora Plus service comes with a 30-day free trial (ad-free radio stations, but no on-demand streaming). Spotify, on the other hand, provides a free 30-day trial of its $10-per-month Spotify Premium subscription (on-demand listening and radio stations). Both services provide a discount if you sign up for a year-long subscription.
Winner: Tie
6-Amount of Music Content
Spotify claimed to have 50 million songs in their music catalog in February 2021, out of a total of 70 million. Every day, around 60,000 new songs were added. As of this writing, Spotify's music library has likely grown to over 60 million songs. This puts them ahead of competitors such as Amazon Music and Youtube Music, as well as Apple Music. Because of worldwide license arrangements with UMG, Warner Music, and Sony Music Entertainment, Spotify's mainstream options are abundant. Spotify has also partnered with Billboard, which curates 129 playlists on the platform. The Billboard Hot 100 playlist, which has over 1.9 million listeners, is one example. For those who prefer something different, Spotify also has a strong indie music collection. Merlin, which represents over 20,000 independent labels and distributors, is primarily responsible for this. Spotify has selected around 44 playlists in the Indie area of the app. There are over a hundred more curated by well-known independent labels and magazines if you do a fast search.
The amount of songs in Pandora's collection, on the other hand, is less definite. However, considering that the streaming service also has license agreements with Warner Music, Sony, and UMG, it's reasonable to presume it's significant. The Browse area of Pandora offers 29 distinct categories that span all of the major music genres, from Pop to World Music. This is far fewer than Spotify's 60 categories. Despite this, Pandora's collections appear to be more filled out due to a large number of stations available within each category. The Hip Hop genre on Pandora, for example, has over 84 stations. Today's R&B and Hip Hop Hits is the most popular station, with over 54 million listeners. In comparison, Spotify's Hip Hop genre has 43 playlists, with RapCaviar (the most popular) having over 13 million followers. Pandora, like Spotify, has license agreements with Merlin, allowing them to provide a similarly comprehensive indie genre. Pandora's Indie library includes over 57 stations, some of which have over 4.6 million listeners.
Winner: Tie
7-Content Variety
Spotify has a large podcast library – 2.2 million titles to be exact. The streaming service has progressively improved its podcast offerings in recent years by hiring additional content professionals. Anchor, Betty Labs, Gimlet Media, The Ringer, Parcast, and, most recently, Megaphone are among them. Exclusive programs like The Michelle Obama Podcast, The Joe Rogan Experience, and Dax Shepard's Armchair Expert are currently available on Spotify. It's also League of Legends' official streaming partner. Warner Music Group and Spotify plan to launch a new series of "music-focused podcasts" in 2021. The episodes will feature stories from Warner Music artists as well as songs from their repertoire. Spotify is branching out into video podcasts in addition to traditional podcasts. Podcasters will be able to submit videos to accompany episodes on their broadcasts as a result of this. Another item in the works is a live audio function targeted toward sports and music. A large audiobook library, ambient playlists for relaxation and meditation, spoken-word recordings, and global chart-toppers gathered from 69 various countries are among the other types of material available on the app.
Pandora is making headlines as a powerful podcast platform in addition to customized channels. In fact, Pandora is the podcast platform of choice for nearly 35% of consumers in the United States. Pandora's podcast library spans more than 25 categories and includes over 600,000 episodes. However, thanks to the acquisition of a handful of podcast services, that number has risen significantly. Pandora, for example, bought Stitcher in 2020, which has over 260,000 titles. Popular programs like Conan O'Brien Needs a Friend, My Favorite Murder, and Freakonomics Radio fall under this category. Other sorts of material that are available include but are not limited to; Sleep with natural noises in the background, Stations for poetry and spoken speech, Playlists of live performances from the Pandora Live virtual concert series.
Both applications have signed licensing agreements with major and indie record companies. This provides an excellent mix of mainstream and independent music for listeners to select from. Both platforms have extensive libraries with a wide range of well-curated playlists and stations to discover. Both platforms also have excellent podcast offerings that span a wide range of topics. They also have a lot of exclusive material. Spotify, on the other hand, is more diverse, offering a large range of audiobooks, video podcasts, and live audio.
Winner: Tie
8-Integration with third parties
Spotify and Pandora are commonplace in automobiles, televisions, wearables, smart speakers, gaming consoles, and other computer and connected devices, as well as a number of third-party GPS and exercise apps. Spotify, on the other hand, has the advantage of reaching a wider audience. Only Spotify, for example, enables Tinder users to match based on their musical tastes. Furthermore, Spotify's Connect feature makes these integrations a lot more fun to use. When you're on the move, start listening on your computer and seamlessly transition to your phone, maintaining your place in the tracks and playlists.
Winner: Spotify
9-Stations
The primary distinction between Pandora and Spotify is that Pandora is a music streaming service that does not allow you to select a single song to listen to. Instead, it produces "radio stations" for you depending on your favorite singer, song, or music playlist. Pandora uses the Music Genome Project, which analyzes your music preferences and generates tailored personalized playlists, to identify songs you might enjoy. When you want to listen to a specific song, Spotify provides you additional options. The show begins as soon as you click on an intriguing title. You have numerous alternatives if you wish to learn more about music. To begin, you may choose from a playlist created by Spotify or its users, or you can go to the radio station of a certain artist or song, and Spotify will take care of the rest. As a result, Spotify has Pandora-style stations. All you have to do now is look for them and explore them. But with the ability to listen to individual songs, Spotify takes this category.
Winner: Spotify
10-Approach to Music Discovery
Music Discovery is an important feature since it increases listener interaction with the app. It allows musicians to reach a larger audience and introduces fans to new music they would not have discovered otherwise. Both applications use a similar method for presenting material to the listener. Spotify's Search and Pandora's Browse both function as music directories and are excellent locations to start discovering new music from a wide selection of both of these apps.
Everything from music genres to new releases, worldwide charts, and highlighted playlists and stations may be found here. Both applications utilize algorithms to figure out what you want to listen to. Collaborative Filtering, Natural Language Processing, and Raw Audio Modeling are three types of algorithms used by Spotify. These function by evaluating the sorts of music you 'Like' and comparing your streaming behavior to that of other users. Pandora, on the other hand, has a project called The Music Genome Project. This method evaluates songs based on more than 400 different musical criteria compiled by music experts. It then assigns certain attributes to each music in order to provide you with more precise recommendations.
Both applications employ your "Likes" and "Dislikes" to create tailored playlists in addition to their discovery algorithms. The "Heart" icon in Spotify's Discovery Weekly and Tastebreakers playlists helps you tailor the recommendations you get. You can like your favorite stations as well in both of these music service applications. Similarly, Pandora's suggestions are heavily influenced by your thumbs up and down. When utilizing Pandora Modes, this helps the app figure out which songs to queue and what to play on Thumbprint Radio.
Both applications offer simple discovery algorithms that are successful at introducing you to new music that you'll enjoy. The only variation is the delivery mechanism. Pandora's stations provide an unending stream of music depending on any song, artist, or album that you select. By adding criteria or "seeds" to the station's parameters, these stations may be further personalized. Because you can't preview a station's tracklist, you'll never know what you'll get once you press Play. Spotify, on the other hand, is mostly built around selected playlists. These are pre-made playlists with a defined amount of tracks. Song Radio and Artist Radio, which are comparable to Pandora's stations, are also available on Spotify. However, there are just a few tracks available. Neither technique is significantly superior to the other in terms of assisting in the discovery of new music. In the end, the decision between the two will come down to personal preference.
Winner: Tie
11-Easy Usage
Pandora's UI, ironically, appears to be basic and minimalist. When you try to utilize the program, though, it becomes crowded and hectic. When it comes to how the functionalities and sub-menus are put out across the program, there is a lot of duplication and repetition. A "song page" is available in the online player, desktop app, and mobile app, for example. This is what appears when you first click on a song. It's a different window from the Now Playing window that we're all acquainted with, and it provides lyrics and other information about the song's composers. Both windows include virtually the same navigation options, such as Collect, Share, Download, and so on, which begs the question of whether it would have been that difficult to just simplify everything to display on one page. Spotify, on the other side, is more aesthetically appealing. The desktop software and online player's fixed navigation sidebar make it simple to traverse the UI while still having rapid access to your playlists and library. This, when combined with the drag-and-drop feature, makes it even easier to add songs to your playlists. Everything may also be done using Spotify's Now Playing box. You may listen to your song queue, share it on social media, add it to your library, read lyrics and other song information, download it for offline listening, and even listen to Song Radio from there. It's simple and practical.
Spotify is an obvious pick for this one, due to its simple, elegant layout and intuitive navigation. While Pandora and Spotify share several user-friendly features, such as Library sorting options and Search filters, Pandora would likely benefit more from a redesign. Pandora is largely unintuitive because of all of the superfluous features and duplicate functionality. It may also take some getting accustomed to, particularly for non-techies.
Winner: Spotify
12-User Interface
Despite the fact that both systems appear fantastic on smartphones, tablets, and computers, it's important noting how the user experiences differ. Pandora provides three distinct ways to listen to music: An Android or iOS mobile app, an in-browser player, or downloaded desktop software (Pandora Plus or Premium only). Each version offers a similar experience thanks to an easy-to-use UI and straightforward controls. Users may also quickly find radio stations by sorting them alphabetically or by date. You'll have access to background information on the artist currently playing, lyrics, listings of similar artists, and links for users to quickly buy any song that catches their attention, not to mention how cool it is to see all of the track's traits as defined by the Music Genome Project, no matter which way you listen. You can simply switch between listening and discovering by using the "Browse" and "My stations" tabs. You can also manage Pandora on your phone with your voice, even if you're across the room – no Alexa, Google Assistant, Siri, or even your hands are necessary (Note that Pandora also supports Alexa). Once you enable Pandora's voice assistant function on iOS or Android, commands like "Hey, Pandora, play something amazing," "Hey, Pandora, thumbs up this song," and "Hey, Pandora, pause" all work.
Spotify, too, has three major programs: online, desktop, and mobile apps for Android and iOS, all of which have a very sophisticated user experience. The desktop version works similarly to iTunes (but is less crowded), so most people should find it simple and intuitive to use. When you use the program's search box to look for music, you'll get Google-like results that auto-generate artists, songs, and albums as you enter. The bottom navigation bar on both mobile versions has three tabs — Home, Search, and Your Library — under which everything is stored. You're never more than a few taps away from discovering new music or the music you listen to every day. Users may find freshly released music, daily curated music playlists, and podcasts on the Home page, which is where casual surfing takes place. The Discover tab, on the other hand, has been deactivated in order to consolidate all personalized suggestions inside the search experience. The firm has also added a feature called Endless Artist Radio, which is tailored playlists based on your listening history, to its radio-style algorithm.
Spotify, without a doubt, provides a more comprehensive user experience, and its strong foundation and sleek design make it an even more appealing alternative. Pandora isn't bad, and its hands-free voice control is really cool, but Spotify takes the cake.
Winner: Spotify
Other Issues
Availability around the world: Please note that Pandora is not accessible in all locations outside of the United States. After losing support in Oceania, the service is now only available in the United States. Spotify is more widely available in a huge number of countries.
Payment to the artist: Pandora, however, lags behind other streaming platforms in terms of artist compensation. Pandora pays artists $0.00133 per stream. This is a fraction of what Spotify ($0.00437) and Apple Music ($0.00783) charge. To earn $1 on Pandora, music must receive about 752 streams at this rate. This implies that an artist would be compensated $1,300 for a million plays.
Karaoke Versions: Both apps include a "behind the song" function that gives users extra information about the music they're listening to. These tidbits of knowledge are delivered via Spotify's Storyline and Behind the Lyrics, which appear as pop-up cards on the Now Playing interface. Pandora's version, dubbed Pandora Stories, on the other hand, is a lot more interesting, and it's something I'd like to have as a Spotify customer. Pandora Stories are 30-50 second Voice Tracks from the artists themselves discussing the meaning of specific tracks.